Introducing Portable Power Stations: What, Why, and How Much?
We have come a long way from only indoor chargers to power banks to portable power stations. But if you have never heard of a portable power station before, you might be confused; what are these machines? And why is everyone replacing their generators with them?
The answer is somewhat complicated, especially if you have never been a tech-enthusiast. But, don't stress yourself out because, in this article, we will talk about introducing portable power station: what, why, and how much capacity is right for you?
So, if you want to learn more about these trending machines, give this article a read and boost your knowledge about portable power stations.


"Find out what portable power stations are, how they can help with your business or personal life, and whether you need one."
What is a Portable Power Station?
A portable power station is a unit comprising of a rechargeable battery. Power stations are a safer and cleaner way of powering appliances for a short time. These machines are easier to carry around and don't make a lot of noise. Moreover, you get a lot of AC and USB ports within the power station, so you can effortlessly run/charge a lot of different machines.
These devices do not generate any power, so you will have to recharge them after you see the battery has drained. But you need not worry because there are several ways to charge these portable power stations, and they last you for several days after one complete charge.
Is a portable power station the same as a gas generator?
A gas generator is very different from a portable power station as it generates energy to run various machines. On the other hand, a power station uses energy stored in the battery to run appliances. The most apparent differences between the two are:
1. You can use portable power stations outside and inside because they do not emit harmful gases like gas generators.
2. Generators are extremely loud when running, whereas power stations are pretty quiet.
3. Power stations are easier to recharge and don't require extra money. However, you have to spend a lot of money on the gas generators' maintenance to ensure proper working.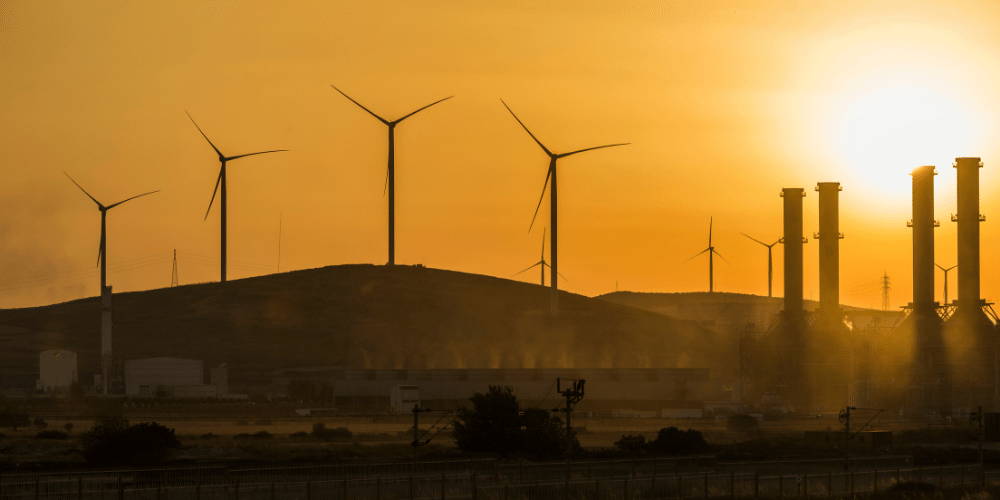 Why Use a Portable Power Station?
There are non-ending ways in which you can use a portable power station. Smaller power stations can power LCD lights, fans, chargers, etc. However, the bigger portable power stations can even run some hefty units for a short time without any problem.
Here are some different situations in which most people use portable power stations.
For emergencies

People like to have a big portable power station at home for use in an electricity outage. These bigger power stations allow you to run refrigerators, TV'S, ACs, and all other appliances at your home for a reasonable amount of time. It ensures you have some sort of backup if the blackout lasts for a long time.

For off-grid activities

People fond of RVing, cruising, or visiting remote areas can benefit greatly from these power stations. Because these power stations do not cause any air or noise pollution and are a much safer alternative to generators.

Camping

Again if you are someone who loves spending time in the woods, these power stations might just be your new go-to. When camping alone, even a small power station will fulfill your requirements.




Alternatively, suppose you are camping with a group of friends or with family. In that case, you can opt for a power station with more Wh, and it will run all your appliances effortlessly.
Tips for Choosing a Portable Power Station.
There are thousands of good portable power stations available in the market. However, not all of these will work out for everyone. So if you are about to buy your first ever portable power station, we have a few tips for you so that you invest your money in a worthy product.
Before buying a portable power station, make sure to evaluate the size & weight of the power station. If you are someone, who needs a power station just to charge devices such as phones, tablets, cameras, etc., it is better to go for a small, light-weight power station. So it is easier to carry around.
The second thing to consider before buying a portable power station is to evaluate its capacity. If you want a power station to charge your electronics occasionally, a mini power station will get the job done for you. However, if you want to replace your generator with a power station, it is recommended to go for the one that offers more watt-hours.
Another thing to remember before purchasing a power station is the features it offers. Even if you are not bothered by the lack of advanced features, make sure your power station at least offers multiple USB and AC outputs to ensure you get the most out of it.
Lastly, before buying a power station, you must consider your budget and don't go overboard with the purchase. There are some great options available at a much lower price with the same if not even better performance.
People have started replacing their gas generators with power stations because these powerful machines are more environmentally friendly. These power stations are available in different sizes and offer more portability. Plus, they are less heavy on the pocket, which grants them a significant advantage over generators.
If you read this whole article, you must now be equipped with advanced knowledge about power stations. We also shared some tips to help you choose the best power station for yourself. So, make sure to check those out, too, if you haven't already.